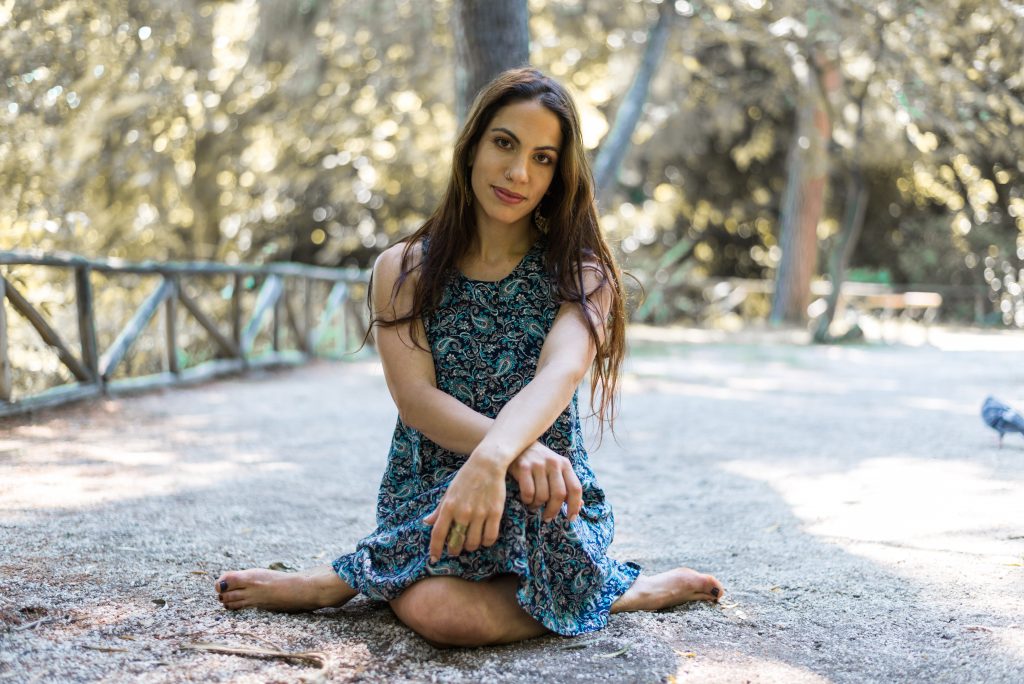 CHRISTINA ZANNI
Christina Zanni is trained in Ashtanga Yoga, aerial acrobatics, classical indian dance Kathak as well as different modalities of ayurvedic and Thai Yoga Massage.
This knowledge is derived from numerous journeys to India, Thailand and Argentina, where she has been studying these disciplines.
Since 2015, she lives in Athens, offering group and individual classes, workshops and Thai Yoga Massage sessions.
I have been Christina Zanni's student twice so far. And, if our first educational meeting came about somewhat by chance, the second was completely conscious.
Christina possesses the rare gift of balance.
Her material, both written and spoken, is offered to the student perfectly structured, with absolute clarity, precision and immediacy. At the same time, however, she frames the educational process with the precious quality of freedom, makes room for a different perspective, supports and productively directs creativity.
She clearly and unpretentiously embodies the giving teaching role, while at the same time remaining genuinely receptive, friendly, accessible.
May she always so truly share her great gifts, with her example as a starting point for knowledge, giving, and inner journeys.


The word Thai combined with yoga sparked my interest and I confess I did not expect what would follow. Through our lessons and Christina's unique approach, Thai massage entered my heart and freed my movements both in the massage itself and while I adjust my students during the yoga practice. I am very grateful that Christina shared her knowledge with us, united a very beautiful group (company) and gave us the space and attention we need to learn this art, guided by a very well organized program and rich material that she had prepared for us. But above all with love and respect ❤️ No doubt I recommend her!!!!


I did both levels of training in Thai massage with Christina and it really was an incredible experience. Christina is a wonderful person who loves what she does very much, and who with a lot of knowledge, patience and love wants to pass it on. The duration of the seminars is ideal, but also the way they are conducted and the mood and atmosphere created there is something you have to experience to understand. The cost is very good for what you get and I highly recommend it.